Mark your calendar for this year's Goosebumps 6 and 24 Hour Run/Walk September 22 & 23, 2017

The Goosebumps 6/24 Hour Run/Walk is an exciting, fun, and unique fundraiser put on every year by the Local Lupus Alliance. The organization's purpose is to help grow awareness and to assist local patients and families affected by the disease. You can walk or run as little or as much as you like in the 6 or 24 hour time frame. This is the perfect opportunity to test yourself; walk one loop, stop and hang out, or run the entire 6 or 24 hours and get in a half, full or ultra marathon distance. You determine your goal! Some brave souls have actively participated for the entire 6 hours putting in over 40 miles and we have runners planning on getting in 100+ miles during the 24 hour event. That is what makes our event different from other races, it's whatever you feel comfortable with.
This is a gorgeous, scenic, 2.8* mile wooded, cross country trail, on the backwaters of the mighty Mississippi River in La Crosse, WI. This is a family fun event. Something for everyone. Continue to follow the website and Goosebumps Facebook Page for event details. (*course distance and route may vary dependent on weather).
There is one aid station set up along the course. The Goosebumps 6/24 Hour Run/Walk does not require an entry fee, but donations are welcome. The proceeds from this event stay in our community to support local families and community members in their fight against Lupus. We hope to see you out this year. Get a preview of this year's beautiful 2.8 mile course by watching the video on the left. Or scroll to the bottom of the page to view pictures from past events. We look forward to your participation in the fight against Lupus.
RACE NOTES:
REGISTRATION IS REQUIRED PRIOR TO THE RACE, do so below
24 Hour Race starts at 2pm Friday, Sept 22
6 Hour Race starts at 9am Saturday, Sept 23 (NOTE START TIME!)
6 or 24 Hour, not sure which race you want to do? We will have a cut off on switching, if you are planning on switching it must be 3 weeks prior to the event. We understand that things come up, but we need to be considerate to other runners and the volunteers to make this smoothest and best experience possible for all. ALL REGISTRATION WILL BE CLOSED 10 DAYS PRIOR TO THE EVENT. SORRY, NO SAME DAY REGISTRATION.
If you plan on leaving the loop for an extended period, YOU MUST let the lap counters know that you are leaving the loop to rest, also YOU  MUST check  back in with lap counters to let them know you are starting up again. This is for your safety AND so we can keep an accurate count on your laps.
THE AID STATION: is designed for runners, walkers, volunteers. It's packed with tons of food and race fuel for our participants. Lots to carb load with and quench your thirst. We will have pizza, subs, grilled cheese sandwiches, soup, mashed potatoes, chips, M&M's, cookies, bars, fruit, V-gels. Even a chef prepared breakfast!
THE POST RACE COOK-OUT is meant for all-participants of the races, and friends and family that come cheer you on, so if you could let us know roughly how many people are coming to crew or cheer you on, that will help us plan for burgers, buns, chips, etc. Last year someone asked if they could purchase a meal. We cannot legally sell food, if someone wants to make a donation, they most definitely can! We appreciate all donations!
LIVE MUSIC WILL START MID-DAY SATURDAY You will be treated to some of La Crosse's finest musicians!! Please plan to stick around for the fun and entertainment!
WE WILL HAVE GAMES TO PLAY: Bean bag toss, Yardzee, and volley ball, please let your friends and family know this is available to them. We truly hope that you bring your family along to help us make a day out of it.
Prize give-away for race participants. We are blessed with the world's best sponsors who always supply us with amazing running gear etc. to keep everyone happy! Please make sure you thank our sponsors!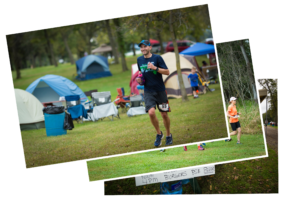 Goosebumps Run 2016 Photo Gallery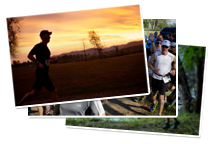 Goosebumps Run 2015 Photo Gallery
View Gallery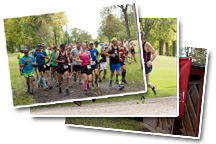 Goosebumps Run 2014 Photo Gallery
View gallery
Testimonials from Goosebumps 6 Hour Run/Walk 
Mike Gilbertson
"This event is truly one of the best events I have ever done. Very much an event not a race. Has a family reunion feel to it. Very family orientated. You start out as a bunch of runners but leave as friends. I will do this one till I physically can't anymore."
Glenda Adams
"We came over from Madison to run and had an amazing time. So many friendly volunteers and other racers. It was a great opportunity to run as far and as long as we wanted, with a well marked course and plenty of support. We hope to be back next year!"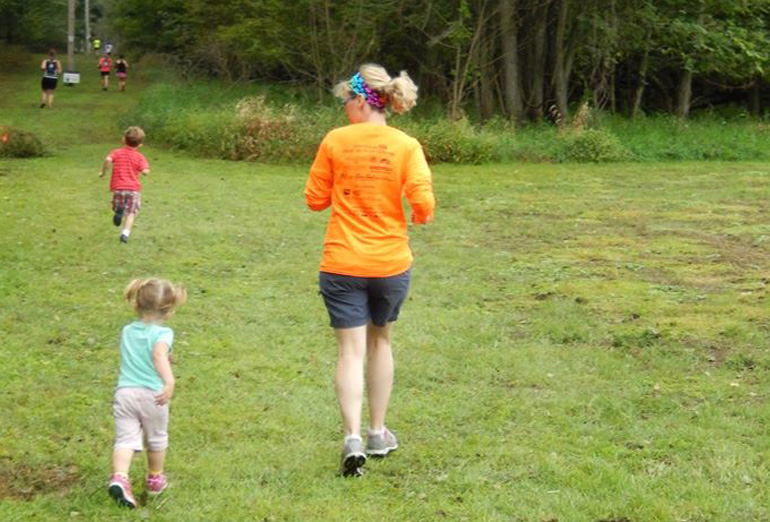 Nichole Csete
"Liam was so excited as he was running when the other runners would tell him how good he was doing. He was so excited for the applause at the end too!" (Liam is Nichole's 4 year old son)
Amanda Manock
"This event is more than a running event it is truly a priceless experience with friends and families to spend the day meeting and exceeding goals with great support. Thank you putting this amazing event together!"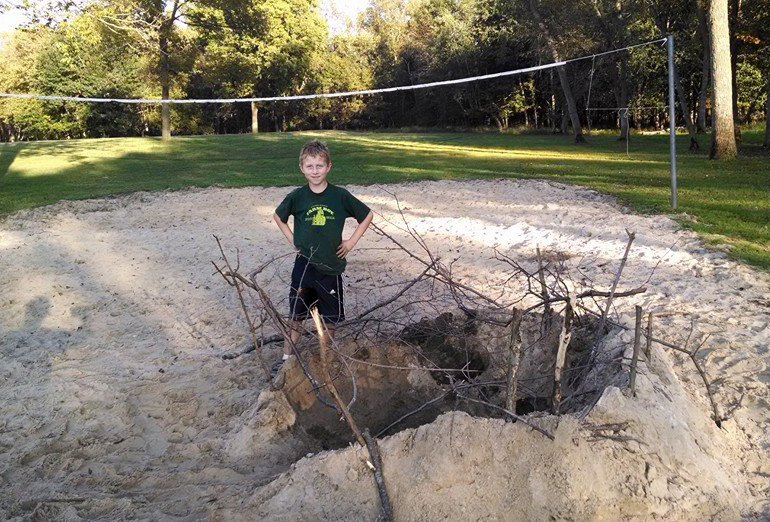 Shari Hegland
"Thank you, thank you, thank you! This is such a wonderful event and day! Whether you run, or build forts in the sand. Hats off to Richard, and all the other volunteers who make this happen! I really love that this is the kind of event where I can feel comfortable just letting him (her son) hang out around the shelter and knowing he is among friends."
John Manier
"Special thanks to Richard Chrz and all the volunteers for putting on such a great event! Well organized, well supported, and a great crowd. I talked to alot of people along the way and you know what they were most impressed with? The way the race director connected with all the runners, welcomed them to the event, cheered them on during the race, and made sure they had a positive experience. It really was a fun event; I'll definitely be back again."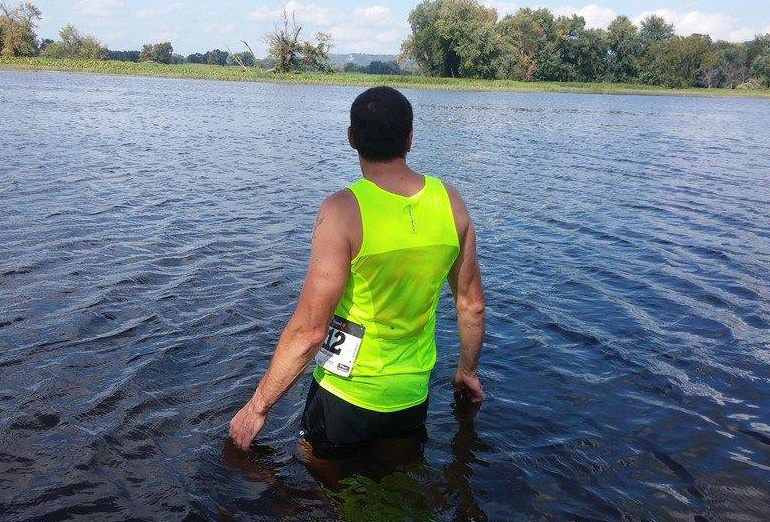 Jay Wnuk
"Thanks to all the volunteers and organizers of the event. Your time and effort was greatly appreciated! My only concern was the food, I think I took in enough calories for 140 miles running, but only ran 22! That's completely on me, but I blame you for having all those delicious baked goods and goodies in my field of view after every lap! I may have the distinction of being the only runner to go swimming on my 12th lap also."
2017 Goosebumps Major Sponsors
2017 Goosebumps Event Sponsors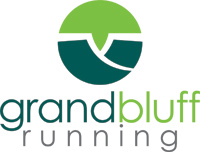 2017 Friends of Goosebumps
       
2017 Goosebumps Media Sponsors
2017 Goosebumps Gear/Raffle Sponsors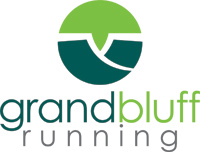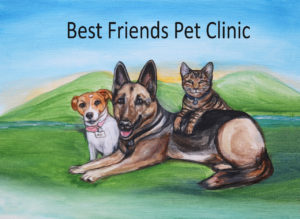 2017 Goosebumps Aid Station Sponsor
---
Goosebumps 2017 Online Registration
Registration is now closed.