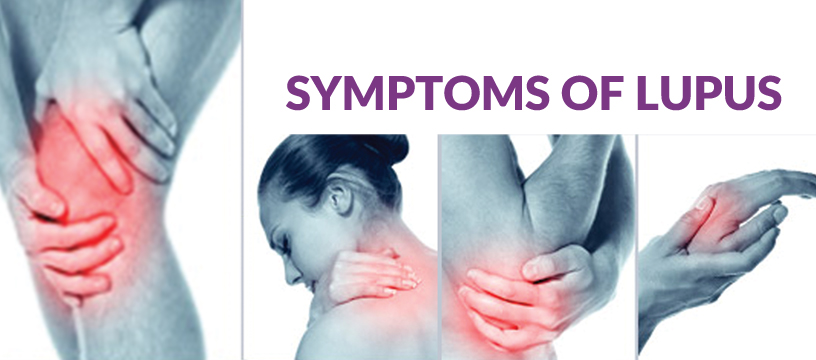 Information from the Lupus Foundation of America and Mayo Clinic. Medically reviewed on May 28, 2013.
Download a Lupus Symptoms Checklist
No two cases of lupus are exactly alike. Signs and symptoms may come on suddenly or develop slowly, may be mild or severe, and may be temporary or permanent. Most people with lupus have mild disease characterized by episodes — called flares — when signs and symptoms get worse for a while, then improve or even disappear completely for a time.
The signs and symptoms of lupus that you experience will depend on which body systems are affected by the disease. The most common signs and symptoms include:
Extreme fatigue (tiredness)
Headaches
Painful or swollen joints
Fever
Anemia (low numbers of red blood cells or hemoglobin, or low total blood volume)
Swelling (edema) in feet, legs, hands, and/or around eyes
Pain in chest on deep breathing (pleurisy)
Butterfly-shaped rash across cheeks and nose
Sun- or light-sensitivity (photosensitivity)
Hair loss
Abnormal blood clotting
Fingers turning white and/or blue when cold (Raynaud's phenomenon)
Mouth or nose ulcers
Many of these symptoms occur in other illnesses. In fact, lupus is sometimes called "the great imitator" because its symptoms are often like the symptoms of rheumatoid arthritis, blood disorders, fibromyalgia, diabetes, thyroid problems, Lyme disease, and a number of heart, lung, muscle, and bone diseases.
You play an important role in helping your doctor manage your disease. Listen to your body, ask questions and stay involved.